Caught in the Crossfire: 5 Companies that could be hit by Apple's iPhone OS 4.0 ToS
This one hits close to home. Aside from the effects this will have on the folks at Unity Technologies. I can't help but think of all the developers who have purchased the additional Unity iPhone license – $300 and $1200 for indie and pro respectively. Add to that the amount of time invested in learning to develop on the platform, and there are a lot of independent developers and small businesses that will be dramatically affected.
Adding insult to injury, companies like Unity seem to be left in the dark:
We haven't heard anything from Apple about this affecting us, and we believe that with hundreds of titles (or probably over a thousand by now), including a significant proportion of the best selling ones, we're adding so much value to the iPhone ecosystem that Apple can't possibly want to shut that down.

Our current best guess is that we'll be fine. But it would obviously be irresponsible to guarantee that. What I can guarantee is that we'll continue to do everything in our power to make this work, and that we will be here to inform you when we know more – as soon as we know more. – David Helgason, Unity and the iPhone OS 4.0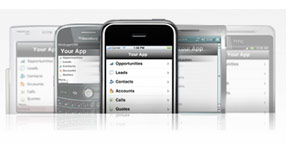 Rhomobile seems to be a little more confident that they're ok, but the community still seems to be shaken by the announcement. While they maintain that they require XCode to be installed on the dev machine, this caveat may not save them from the fact that their platform generates Objective-C.
We believe that we are in compliance with the new terms of service in the iPhone 4 SDK. Specifically with Rhodes apps developers must install the Apple iPhone SDK before using Rhodes to create their app. We generate Objective C and require that XCode be installed and executable on a Mac to perform the build. Apps cannot be submitted to the App Store without using XCode to do signing. -Adam Blum, iPhone 4.0 SDK Rules
PhoneGap is putting it out there. I got mine. Is it a good sign for others, or a temporary pacification?
Through email discussions with Apple, I specifically asked what, if any, impact did this have on present/future applications submitted to the App store that were built using PhoneGap. In no uncertain terms, my contacts at Apple have assured me that "PhoneGap is not in violation of the 3.3.1 clause of the license agreement."

How this affects other tool-chains like Appcelerator, Flash CS5, Corona, MonoTouch, … I have absolutely no idea. All I can say is that PhoneGap is okay. – Jesse Macfadyen, PhoneGap and the Apple Developer License Agreement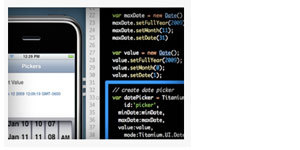 Just where will the line be drawn? Common sense would say that development tools that generated Objective-C, but used XCode to compile the source would be safe. Then again, common sense would say that ostracizing a large portion of your developer pool would be bad business.
Titanium produces a valid XCode project at application creation, generates Objective-C (and sometimes C/C++) and executes the xcodebuild to compile your XCode project into a native application using Apple's published APIs. We launch the Apple's iPhone simulator to test your application, create the correct Apple binary for integration to iTunes when testing your signed application on device and use all the certified Apple tools for signing to create the final distribution. – Jeff Haynie, Update on Apple SDK and Tos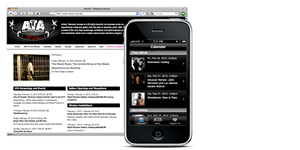 Like the companies above, Ansca's response to it's user base shows courage and commitment. Corona also publishes for Android, which highlights another point – at what stage does the path to publish on other platforms become so much easier, that mobile developers choose to take the path of least resistance – and risk?
Let me reassure all of you that we will do whatever it takes to make this work, just like we have been doing since Corona first started shipping.

I believe that Corona will be fine, and we are committed to delivering the best tool for multi-platform game and app creation for Apple and Android devices, and we will continue to add new features to Corona and to make it better every time we put a new release out. Carlos M. Icaza, Corona and iPhone OS 4.0
Display of Aggression
What everyone is really hoping, is that this is just a display of aggression, one large corporation trying to intimidate another. But being caught up in the heat of battle, does Apple realize what it's doing to it's already damaged relationship with developers?